abhidworx
There are millions of websites on the internet today. A website has become one of the most crucial medium of making people aware about your products or services. But among these millions of websites how do you get your website noticed? This is a big question.
You may have the best product. You may be the most talented professional in your field but if your website is not known to people who are looking for you, it is a cause of concern. If  you are one of these people whose website is not getting the right audience then you need to hire a seo expert with good credentials.
SEO stands for search engine optimization. It is a process of making your website friendly for search engines. This is basically a specialized job so be very careful when handling your website to someone for seo. A website that implements good seo practices will always get higher and better ranking on search engines.  Google is the biggest search engine at the moment and ranking well on google can be very beneficial for any website.
The algorithms of google are always changing and it is important for any seo to adapt to these new changes. SEO is a field that requires constant learning.
You may be a real estate agent, a professional artist or dealing in some specialized products and services, a website has the potential to give you more customers, clients and business so spending some money on hiring a good seo is definitely not a bad idea! I have seen many websites that are well designed with good content and graphics  but still do not get any visitors. The reason for this is lack of understanding among people about website seo.
The reach of internet event to some of the remotest and farthest place has made world a smaller place.  It is possible to expand your business and services to many areas you never thought of by having a website.  A good website with proper seo can give your business the required boost. It is one of the most cost effective way of making your presence known to your targeted audience . SEO is cheaper than print, television and any other form of marketing and advertising. So do not let you website's potential go waste.
Being an internet junkie i am putting here a list of some of my favorite websites.
Youtube.com
Youtube is the largest video website. Mostly i use for listening to songs, learning new stuff like tutorials on web design etc.  The best part about youtube is that you can upload your own videos and build your own audience. It has everything that i have missed like an interesting cricket match, my favorite shows and plenty of informational video on any subject
Facebook.com
Facebook  is the best way to keep in touch with your friends, families, near and dear ones. I also share useful information on my

facebook page

whenever it get time. It is so popular, Facebook has become an addiction for many youths. You can share photos, videos with ease. Now a days even political parties have understood the power of social media to interact with people.
Flipkart.com
Shopping habits of people have changed with times. Although e-commerce is still in its early days but it has captured a huge market of internet savvy people who

order products online

. Flipkart is one of the biggest players in this segment. For customers good discounts and good quality are reasons enough to shop through such websites.
Snapdeal.com
Similar to flipkart.com this is another big e-commerce giant. I have used both these websites for shopping and had a good experience. I found some really good deals and good products through flipkart and snapdeal.
Freecharge.in and Paytm.com
Need to top up your mobile no need to step outside in hot sun and go to a mobile recharge shop. Do it online with freecharge.in and paytm.com. You can recharge mobile, your  DTH, data card without any hassles.
Justdial.com
It is a very  useful website and works for me every time i am looking for some product or service. Find doctors, plumbers, lawyers, caterers, real estate agents, 

web designers in your area

 without any problem. Just dial has always been helpful!
Makemytrip.com
Looking for vacation, book your holidays on makemytip.com. You can also book tickets for domestic and international flights through this website.
Bookmyshow.com
One of my favorite website. Ever since i have started using this website i have never stood in a cue for buying movie tickets. I have even bought tickets sporting events and shows thrrough bookmyshow.
Shaadi.com
If you are of marriageable age and looking for life partner go to shaadi.com. Plenty of options for brides as well
Indiamart.com
Very good website as it connects suppliers, wholesalers  and actual users through a common platform
Santabanta.com
One of the oldest dotcoms i guess. Whenever i am short on humor i read jokes on santabanta.com. It has gossip, humor, wallpapers and lots of entertaining stuff.
Zomato.com
Hungry! Find best options for restaurants, home delivery and different variety of food on zomato.com
Espncricinfo.com
Being a cricket buff this website is must for all cricket enthusiasts. Keep track of scores of your team with espncricinfo.com. Even watch live cricket here.
99 acres.com
This web portal is very useful for property buyers and sellers. It can give you a very fair idea of the prices of property in areas of your interest.  You can strike a good deal on property and save you precious time and money.


Hindustantimes.com




Get all the latest news from India and the world here.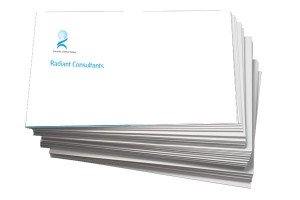 A business card or visiting card is very effective piece of paper that tells a lot about you. It can convey to people about your work, product or services in just a few words. A business card generally contains your name, details about your profession your address, email id and contact number.
It is very important tool for marketing and gives some introduction about you to people without much exchange of words.
Now a days you can order visiting cards online and get it printed from your local printer.
If you are looking for an  online service for visiting card printing in delhi, you can visit the website www.visitngcardprintingonline.in which takes online order of your visiting cards and delivers the card to your place. You make your order online and there is no need for you to go to any printer.
How much importance do you pay to your website.  Is it just a showpiece or something of higher value. Many a times people do not pay much attention to their website and do not take it seriously. But in today's times websites can't be neglected. It needs to be properly designed  with good images, graphics, and content that is worth reading.
If you do not pay attention to these aspects of website you won't get much purchase from it. You can hire a freelance website designer or design agency for this. Make sure you are hiring an experienced person for the job.
Just like your business card a website has long lasting impression on a visitor about you and your business. Now a days most of your probable clients are online looking for your products and services and make decisions based on the your website design and content. Your website is worth every penny as it gives you an edge over your competitors and helps you get more exposure.
Domain name is the technical term for the name of your website also known as url (uniform resource locator). A website is known by its domain name. So it is very important to have a domain name in mind which suits your website. If you are running a business obviously it is good to have a domain name with the name of your business. If you are a professional it is good to have a domain that has your name in it.
For availability of a domain one can go to websites like nic.com, whois.net and search the its availability. Domains are available with various extensions like dot com, dot org, dot in, dot net etc. Choose a domain that suits your requirement. In case you find it tough or too technical you can take the help of professional who would do the job for you.
Recently designed a logo for a real estate company. The client wanted a unique logo for their new upcoming project. It took a few revisions and few discussions with the client to get the desired result. The client was pleased to get what they needed as initially they too were not sure about the outcome they wanted. The hard work paid off !.
A satisfied Client is always my biggest reward.