A New Platform For Painter Artists to Sell Art Online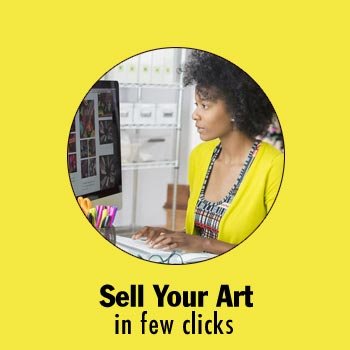 In todays times when there are lot of restrictions due to covid, times are hard for many of us, specially professionals like painters, artists, musicians. Young and budding painters had limited oppotunites to showcase their art as most art galleries are more interested in established and well known artists, young and talented artists had nowhere to go to show their painitngs and art. Their toil and hardwork has been going waste.
But now in 2021 a brand new web based platform www.artdais.com has come up with an innovative concept. Artdais.com is a unique art platform for young and budding artists. The artist can showcase their creativity and art through this platform. They can sell their art at their desired price and make money from their art which otherwise was not being aprreciated. The procedure for selling art on artdais.com is very simple.  The artist has to sign up as artist or vendor and start uploading their artwork. Every artist will have their own individual page and gallery.
The best part about artdais.com is that this website is free and does not charge any registration fees from artists. Artists can freely uplaod their art without any limits.  Young, experienced and amatuer artist can all sell their art on this website.  Photographers can also upload and sell their photographs and get worthy price for their effort. So spread the word to all your artist friends.
Looking for freelance Website designer for Artist Website contact me.